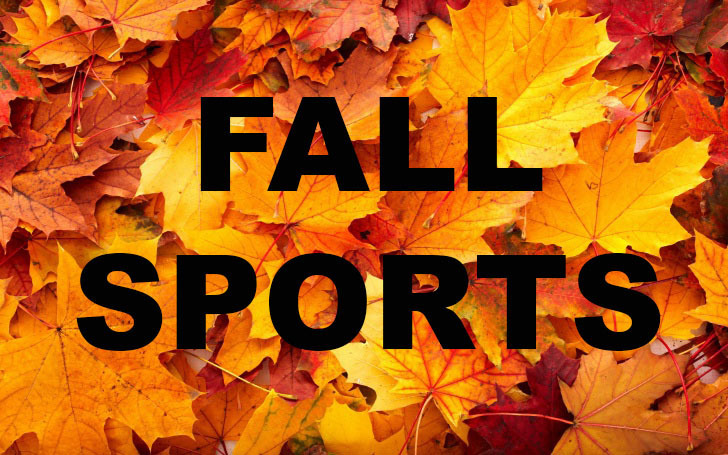 Fall Sports
Bedford Middle School
Thursday, July 29, 2021
UPDATED: 8/5/2021

The Fall Sports Season is quickly approaching.
All players must have their Sports Physical completed and Code of Conduct turned into the coach before Monday, August 16th.
Click here for the PIAA Physical Form.
Click here for the Code of Conduct.

Please come prepared with proper attire and a water bottle clearly marked. Students will not be allowed to share to water bottles. Also, Junior High fall sports pictures will be taken on Friday, August 20th. Coaches will be distributing the picture packets if you are interested.

Junior High Football and 7th Grade
August 3rd, 5th, 10th – Athletic Development Weight Training 6:30 – 8 p.m. BHS
Equipment Distribution (Rear Bedford Area Middle School) August 14th 9:00 a.m. All Paperwork must be submitted by this date.
First Day of Practice August 16th – 20th 6:00 – 8:00 p.m. (All Players Should Be Present)
THURSDAY, AUGUST 19th - TBA
Pictures – August 20th - TBA
Questions please call Coach Black (814) 494 - 1969

Boys Soccer – Coach Paul Kendall - 814-494-3657.
August 2nd - 6:00 pm - 7:30 pm behind BMS
August 4th - 6:00 pm - 7:30 pm behind BMS
August 5th - 5:30 pm - 6:30 pm keeper training behind BMS
August 5th - 6:00 pm - 7:30 pm beside BMS between gym and creek
The week of August 9th is a training break where they should condition on their own or do pickup with friends.
Monday the 16th - 3:45 - 5:45
Tuesday the 17th - 3:45 - 5:30 Picnic at Snake Spring Park 6:30
Wednesday the 18th - 3:45 - 5:45 with uniform distribution after practice in the cafeteria
Thursday the 19th - 3:00 - 5:00
Friday the 20th - 3:45 - 5:45

Note for mandatory preseason, they must have their physicals and code of conduct filled out and turned in, in order to participate.
For all these practices, they should have the following every day:
a white, blue, red and green t-shirt
shin guards
a size 5 ball
plenty of water
soccer cleats
running shoes
Girls Soccer - Coach Andy Martz
Pre-season (non-mandatory) pick-up practices every Tuesday and Thursday 6-8 behind BMS
August 16th-August 20th 6-8 (except Thursday the 19th 3:30-5 (Meet The Teacher Night)
August 23rd every day after school until 5:30 or 5:45
Parents may contact me through email (amartzm1@gmail.com) or cell (814-330-5585) or join the Bedford Bison Jr High Girls Soccer Facebook page.

Girls Volleyball
JH Volleyball - Coaches Mrs. Rose and Mrs. Dague
We will be having open gyms on Tuesday and Thursday mornings the first two weeks of August (8/3, 8/5, 8/10, and 8/12) from 9 -11. These practices will be in the middle school gym.
Regular Season Practice will begin on Monday, August 16th.
You must have your completed physical and district paperwork in order to practice.
Please bring a water bottle with you.
Dates and Times
8/16 - No Practice
8/17 - 9-11 AM
8/18 - 9-11 AM
8/19 - No Practice – MEET THE TEACHER NIGHT
8/20 - TBA - We will have team pictures this day. When we know the time, we will let you know.
Starting on 8/23 practices will begin after school everyday until 5:45.
If you have any questions or concerns, please contact Mrs. Rose or Mrs. Dague through Schoology.

Girls and Boys Cross Country – Contact Mrs. Carol Brallier brallierc@bedfordasd.org to be added to her Schoology group for more information about Cross Country.
First day of practice will be August 16th TBD. We will meet in front of the Bedford Middle School.
Meet the Teacher Night – August 19th
Once school starts, practice will be after school from 3:30-4:30.
Parents can join the remind group using the Remind App @bmsccrun