The Bedford Area School District Website App.
The app can be found in the iTunes Store and Google Play Store.
Apple iTunes Store version 12.8
With the update of iTunes 12.8, apps for your iPhone and iPads can no longer be purchased on your Computer. Therefore, you will be required to download your apps from your iPhone or iPad directly from the App Store.
Here are the steps to do this from you iOS device.
1. Click on the App Store icon.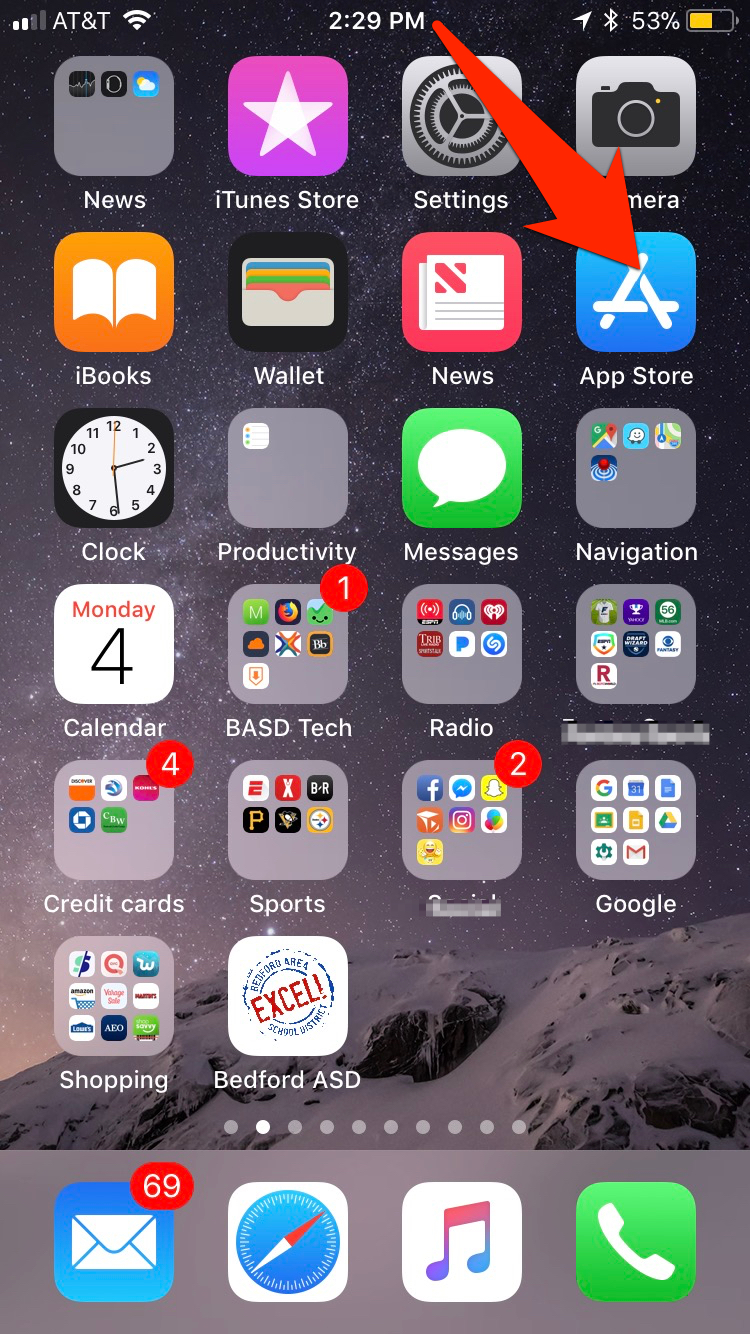 2. Then search for "Bedford Area School District PA" and click on "Get".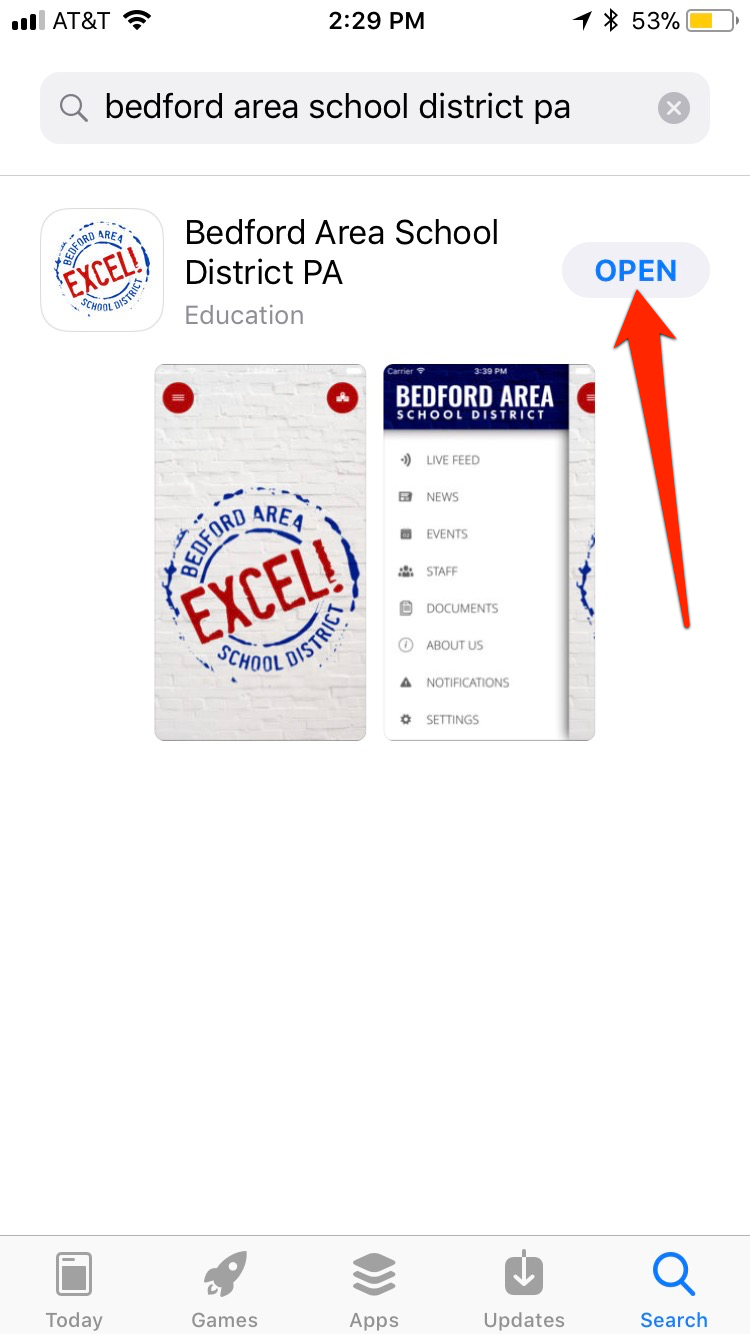 For your Android devices, click Here or copy and paste the link below to download from the Google Play Store
Direct Link to our App in the Google Play Store:
If you have any questions or concerns, please contact John Diehl at 814-623-4208 or email at diehlj@bedfordasd.org.