EDIT MAIN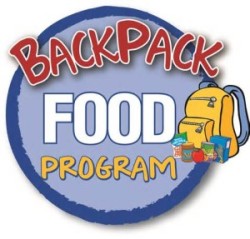 About the Bison Weekend Backpack Program:
Every weekend, hunger is a very real experience for many of our students who live in homes with little to no food. In the Bedford Area School District 42% of elementary and middle school students receive free and reduced meals. In fact, 23% of Bedford County children are considered to be food insecure, which means that weekends can be a long stretch without adequate food to eat.
To combat this issue, our staff looked for a solution. Weekend Backpack food programs had been successful in other local districts. In 2017, the Bison Weekend Backpack Program was created to benefit the students in Bedford.
Our purpose is to send home single-serving food items to ensure students have food for the weekend.
If you are interested in applying for the program click here for the application.
About the Bags:
Each bag will contain 2 breakfast items, 2 lunch items, 2 dinner items, and snacks. More food will be sent home when there is a long break.
About the Food:
All food that is sent home is single-serving and microwavable, if necessary. This ensures that children are able to prepare the meals quickly, safely, and independently. Items are currently being collected by donation at both Bedford Elementary School and Bedford Middle School.
Currently we are in the need of:
Microwavable Macaroni and Cheese
Microwavable Rice
Ramen Cups of Noodles
Soup
Hormel Completes
Pre Cooked Pasta Meals
Chef Boyardee
We are also accepting online donations to purchase food items. Click here to make an online donation. If you do not have a School Cafe account, you will need to create an account first.
ATTENTION: If your student is quarantined before the end of the week and will not receive their food bag, please contact your school's main office. We will be happy to make arrangements in order for your child to receive their bag.